BECKY DAVIS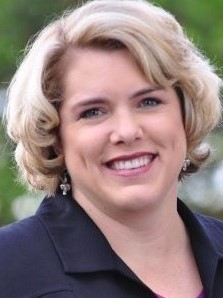 With insight and experience from 30 years in leadership roles, Becky offers individual coaching and facilitates team development workshops. She consults on talent management, organizational change, and strategy. Becky's expertise in designing training and coaching programs ensures the unique goals of individuals, teams, and organizations are met. She brings insight, optimism, practical experience, and contagious energy to help her clients create more alignment in their work and life. She has a long history of leading with inclusion and compassion, investing in others, and creating shared success.

Becky has an MBA with emphasis in Management and Organizational Development. She is a certified Integral Coach through New Ventures West and a certified Senior Professional Career Coach through the International Association of Career Coaches. In addition, she is certified in the Enneagram, Hogan Leadership Assessment methodology, and DISC behavioral assessment. Becky has designed and facilitated an array of team and leadership development workshops, covering topics such as resilience, communications, growth mindset, trust, change and transition, strengths, and more.

"I love this work because I am inspired by people who are committed to learning and growth, people willing to do the work to live and lead in a way that is more aligned to their core values and beliefs. Imagine what's possible if we bring our full selves to creating the best results for our organization, our team, and ourselves. The opportunity to assist others in achieving that is incredibly motivating and humbling."

Theresa Sizemore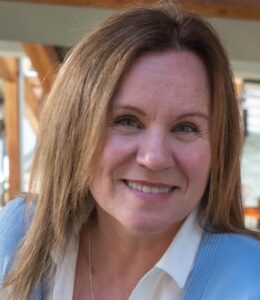 Theresa works with leaders at all levels to shift limiting mindsets and behaviors, identify what gets in the way and employ practices to embody lasting change. Whether closing a skill gap or increasing capacity to lead with greater purpose, impact and influence, Theresa partners with the client in their development to deepen into their resources, live into their values and strengths in order to grow through challenges and achieve desired goals.

Theresa brings over 30 years of leadership experience from private, non-profit and government organizations, with over 22 years in municipal government. She offers individual coaching and team development and training. She is a certified Integral Coach through New Ventures West. In addition, she is certified in Enneagram Teams Training and Coaching through the Enneagram In Business Institute and is currently seeking certification in DISC Behavioral Assessment.

"I love this work because I find true joy in connecting with others as they courageously step more fully into their own resourcefulness to discover and deepen into more of who they truly are. It is both inspiring and humbling to witness that transformation and the impact it has on their life – both at home and at work. That's good stuff!"

QUICK LINKS